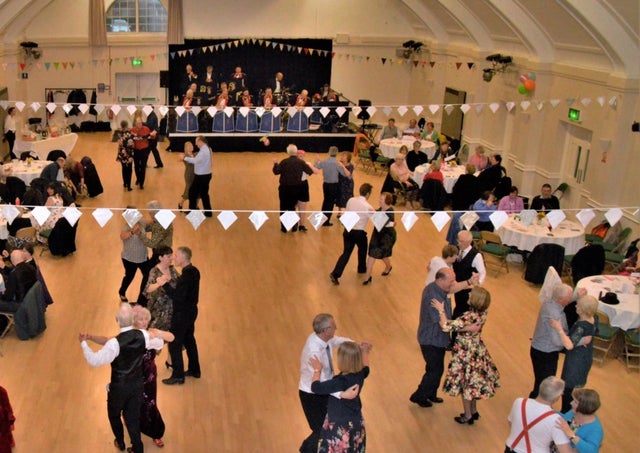 Last year (2016) we held a Great Gatsby Night.
Many came and enjoyed the Roaring Twenties at the Esplanade Hotel. Great Gatsby night with the Margaret Umbers Sing Quartet. Dressed up as a Flapper, Spiv or Gangster or just 'come as you are'. Cocktails, bubbles and Canapes at the Esplanade. Writers say The Great Gatsby explores themes of decadence, idealism, resistance to change, social upheaval, and excess, creating a portrait of the Jazz Age or the Roaring Twenties.
The below information was for the High Tea Dance in 2015.
A tea dance or ' thé dansant' (French) is an afternoon or early-evening dance usually held in summer and reputedly has its origins in the French colonization of Morocco and quickly spread to Europe and England. The Esplanade is welcoming the Spring with our own High Tea Dance.Tea dances are particularly appropriate to Devonport as they were historically given by Royal Navy officers aboard ships at various naval stations.
The Esplanade offered the traditional refreshments and we welcomed a small band playing light classical music. The types of dances performed during tea dances included Waltzes and Tangos.
The Esplanade welcomed guests dressing for the occasion in their favourite era; Edwardian, 1920s, 30s 40s etc. A prize of a Gourmet Dine and Sleep package for two awaited the winner for the 'best dressed' guest.
The band was called Vododeo playing vintage jazz from the 1920s. The band is six piece including Makareta Umbers.
Decadia Vintage offered vintage makeovers at the Esplanade, inspired by the
golden age of glamour from 12 – 4pm on October 3rd to coincide with the High Tea Dance.
You can still book your makeover (but of course not at the Esplanade any more) via email decadiavintage@gmail.com
$75 per person.(premier Ballroom seats. Limited seating. First booking basis (tickets were not refundable).
$65 standard seating.
There was limited availability (tickets not refundable).
A High Tea is included in the price. This included tea (Harney) and coffee, champagne, sandwiches, cake, six piece band.