Linn Lorkin and Bastille Day 2017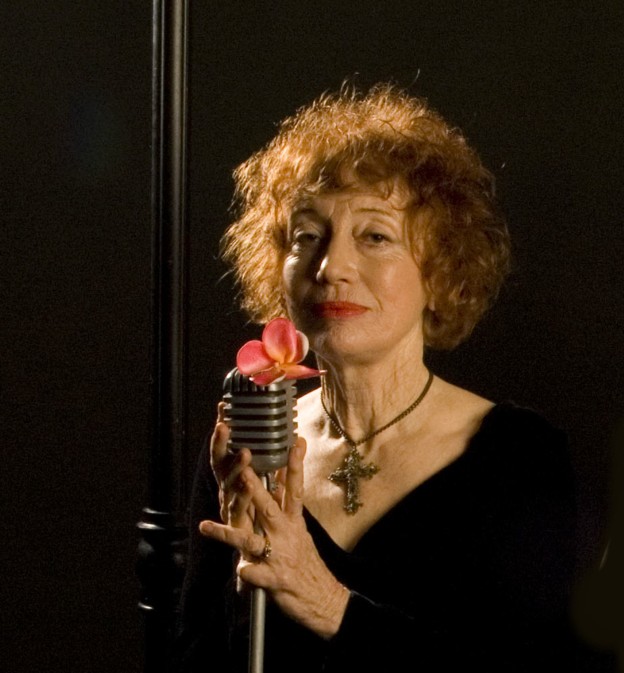 Past Entertainment
Linn Lorkin and Bastille Day 2017.
A fantastic night with Linn Lorkin and 'French Toast' in the bar. French flavours, food, wine, beer and song. Linn has returned to NZ after her world travels and is renowned for her talent and singing in several languages. Well received at the Esplanade last year with 'French toast'.
After they've seen her performing, people come up to Linn Lorkin and ask her where she's from, expecting her to say Paris or Bordeaux or Marseille and when she says "I'm from a dairy farm near Tokoroa," they're amazed. When she sings in French and other languages there's an ease and authenticity that belie her Waikato upbringing. "It's
a lovely and expressive language to sing in," she says. And she looks French too, often reminding people of Edith Piaf.
Having graduated with honours in French from Auckland University and studied in France as well, Linn's French is, well, pretty good for a Tokoroa girl. When she first became a professional singer years ago with a jazz trio in the red-light district of Copenhagen, she made sure she had a few well-chosen little French numbers in her repertoire and has been adding others ever since.
She has performed French chansons in many different places: South Miami Beach, the Island of Jersey, Brittany, Sydney and Melbourne. She has twice toured New Zealand with a popular cabaret show called "In a French Cafe". "… Parisian-chic … makes you feel like you're in Montmartre or the Marais". " Peter Calder, New Zealand Herald, 4/11/2012
Celebrating American Independence Day with Burgers, beer and Blues duo Andrew Dixon and John Tuala, in the Bar at the Esplanade Hotel….then on the 8th July
Joe Carbery Duo plays live at the Esplanade 5.00-7.30 pm followed by the third Test. The Joe Carbery Duo with John Wilcox plays in the style of the Swing Era but is firmly in the present – "Modern Traditional Swing Music."
Ellington, Basie, Johnny Hodges, Eddie Condon, Louis Armstrong, Louis Jordan, Fats Waller, Louis Prima and Gerry Mulligan are just a few of the influences that may be heard in the music.
Founded on a solid rhythm section of pianist John Wilcox, and Joe Carbery on alto & baritone saxophones, clarinet and vocals. Followed by the Third Test: Lions vs All Blacks.
Sirrah Duo with their popular repertoire, playing at the Esplanade bar this Saturday Easter Saturday 6.30-9.30pm see you there for a great night out. Happy hour 5-7pm.
"Sirrah" is a concept duo comprising Percussion, Electronics, Vocals and Guitar with an emphasis on easy listening music.
Bryan and Jack, combine many years of professional expertise, gained in New Zealand, Australia and Europe, to create a unique musical experience.
The audio production is pristine, clearly making "Sirrah" the ideal solution for sophisticated audiences, who expect, and in fact deserve a comfortable environment for their very special occasions.
"These musicians are dedicated to the reproduction of popular well crafted music composed by some of the most respected musicians and composers
of our time."