Live music coming up at the Esplanade.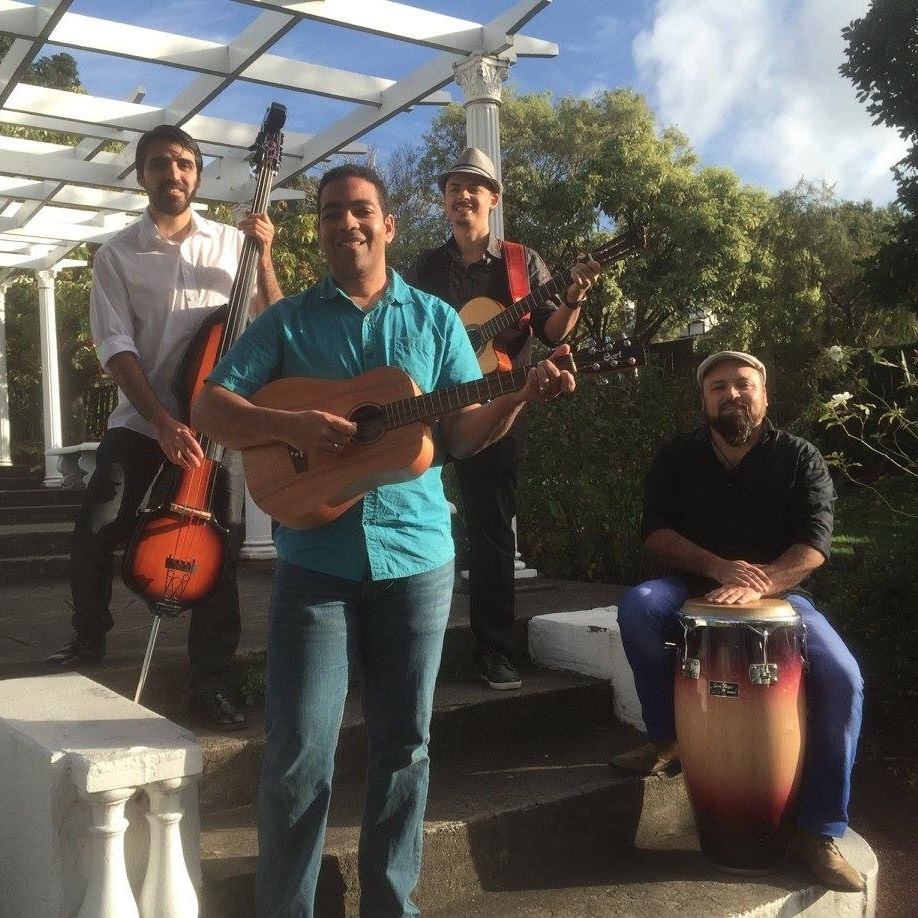 Live music coming up at the Esplanade.
Diary these dates now! PLUS Jazz every Tuesday 5.30-8.30 plus:-
13-Jan Sat Ashe Cuba Bar 6pm-9pm Latin Quartet
20-Jan Sat Callum Dundas Trio Bar 6pm-9pm Funk Pop Trio
27-Jan Sat Vox Nova Bar 6pm-9pm Gypsy Jazz Quartet
3-Feb Sat Tony Masterantonio Bar 6pm-9pm Blues Trio
10-Feb Sat John Tuala Duo Bar 6pm-9pm Rhythm n Blues Duo
14-Feb Wed Margaret Umbers Trio Ballroom 6.30pm-9pm Jazz Trio
17-Feb Sat Johnny Leigh Calder Bar 6pm-9pm Jazz Trio
24-Feb Sat Tom Rodwell Bar 6pm-9pm Blues
3-Mar Sat Denis Hepi trio Bar 6pm-9pm Rhythm n Blues Trio
10-Mar Sat Strings Attached Bar 6pm-9pm Funk Pop Quartet
17-Mar Sat Maria O'Flaherty Quartet Bar 6pm-9pm Irish Trio
24-Mar Sat Blue Pearl Band Bar 6pm-9pm Soul
31-Mar Sat Caitlin Smith Bar 6pm-9pm JazznGroove
1-Apr Sat TBC Ballroom 7pm -10pm Dance
2-Apr Sun Ge Luz Trio Bar 2-5pm Bossa
Auckland Jazz Festival @ the Esplanade 2017
Allana Goldsmith Trio 14th October 2017
Goldsmith has been singing around the Auckland jazz for about 10yrs, she came up through the ranks mentored by, while also playing with, some of the senior jazz greats of New Zealand. She has recently released and toured an album of covers songs with her folk-pop duo (guitar/vocal) band 'Wakakura'.
Allana will be joined by well loved artists Dr Mark Baynes on keys and Jo Shum on bass

Caitlin Smith Trio 21st October 2017
The Caitlin Smith have been making musical magic together for well over a decade. Kevin Field (Fender Rhodes) and Olivier Holland (Upright bass) are the connoisseur's choice of musicians. They redefine the genre as deep, expressive and spiritual. Smith calls herself a story-singer and song-poet. They incorporate Smith originals with beautiful interpretations of everything from Cohen to Elvis Costello, Sia,Tim Buckley and Gil Scott-Heron to rare jazz standards. Do not miss this wonderful opportunity to experience this mighty triumvirate Live.
Maria O'Flaherty Trio 22nd October 2017
This trio blends jazz standards with their own contemporary groove, Latin influences and rhythmic folk. Featuring the silky smooth vocals of Maria O'Flaherty, pianist virtuoso Ben Fernandez with strong rhythmic grooves from bassist David Hodkinson.
These musicians are some of Auckland's most respected and experienced
Jazz musicians. They've built a fine reputation for delivering top-class performances, performing at Jazz festivals, vineyards and events around New Zealand.