Mother's Day at the Esplanade: May 2017.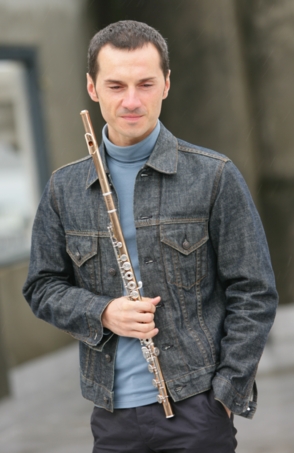 Luca Mangi duo is performing for Mothers day brunch.
Luca Manghi won first prize at the Arrigo Boito National Music Conservatory. He was then awarded the highest distinction by the Biella International Superior Music Academy "L. Perosi" for his work with Peter Lukas Graf.
Winner of several soloist international competitions (UFAM Paris Competition, City
of Genova Competition) Luca has performed as principal flautist for many European orchestras.
He now lives in New Zealand where he works as freelance musician playing with the major orchestras of the country.
Since 2008 he has taught flute and chamber music at Auckland University, and from 2009 at Otago University and Waikato University.
In 2011 and 2015 Luca was invited to give a recital and a master class at the Australian Flute Festival, and often gives recitals in Europe with pianist David Kelly.
Their CD Quays has been released on Atoll Records.

Book now at the Esplanade Hotel, 1 Victoria Rd, Devonport, Auckland NZ. 09 4451291
Bookings via Eventfinda closer to the time.