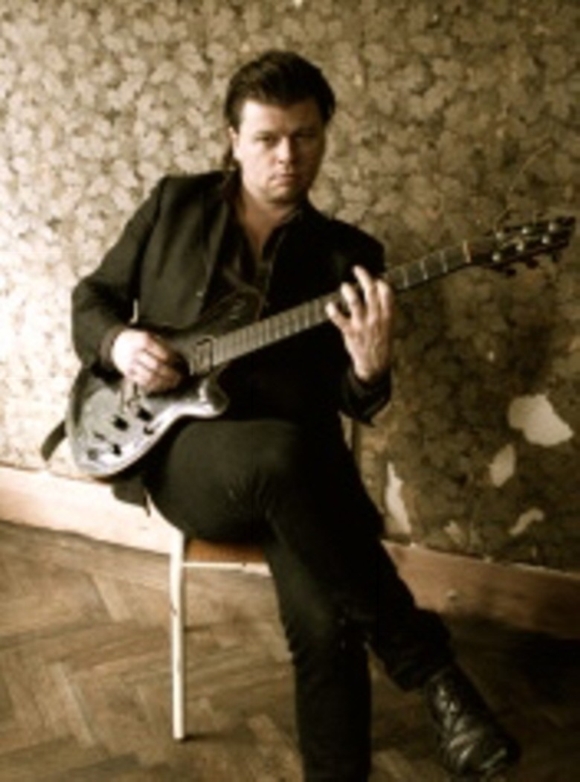 Artist Tom Rodwell is a critically acclaimed guitarist and singer performing a hybrid of blues, calypso and spirituals, active as a songwriter, composer and session musician.
Described as "Sheffield's answer to Lightnin' Hopkins," by the NME, the singer-guitarist has appeared widely in the UK, Switzerland, Holland, New Zealand and the US since 2003, both solo and with his ever- changing band Storehouse. He's opened for artists including Kitty, Daisy & Lewis,Trinity Roots, Leon Russell, John Butler Trio, Charles Bradley, Son of Dave, C.W. Stoneking, Otis Taylor and Derek Trucks – who remarked, "You don't hear that anymore; beautiful tunes, beautiful groove!"
His uniquely primitivist yet dance-orientated take on rhythm and blues music takes influences from calypso, slave-era spirituals and West African juju music – making his playing thoughtful, hard to categorise, yet instantly accessible, and bursting with salacious and surreal lyrics.
http://storehouse.bandcamp.com